Jobs
California's unemployment rate continues to drop, and new data released Friday shows the state's new jobs from December account for more than a quarter of the nation's.
According to the state's Employment Development Department report, California's jobless rate fell from 9.3 percent a year ago to 6.5 percent. The state also gained roughly 72 percent of the 2.7 million jobs lost during the first few months of the pandemic.
The state added 50,700 non-farm jobs during December, adding 15,000 in the hospitality, food and drinks sector.
However, Michael Bernick, the former director of the Employment Development Department, said a significant issue in California is the "disappearing workforce" and what is being referred to as the "great resignation" phenomenon.
State data showed there were 415,000 voluntary resignations in November and the Bureau of Labor Statistics (BLS) reported the number of quits increased 3 percent.
"Employers continue to report that even job-seekers who respond to job openings fail to appear at interviews," Bernick said.
BLS currently reports the nationwide unemployment rate is 3.9 percent and despite job turnover, BLS reported the number of job openings in November decreased to 10.6 million.
"Over the 12 months ending in November 2021, hires totaled 74.5 million and separations totaled 68.7 million," the report read.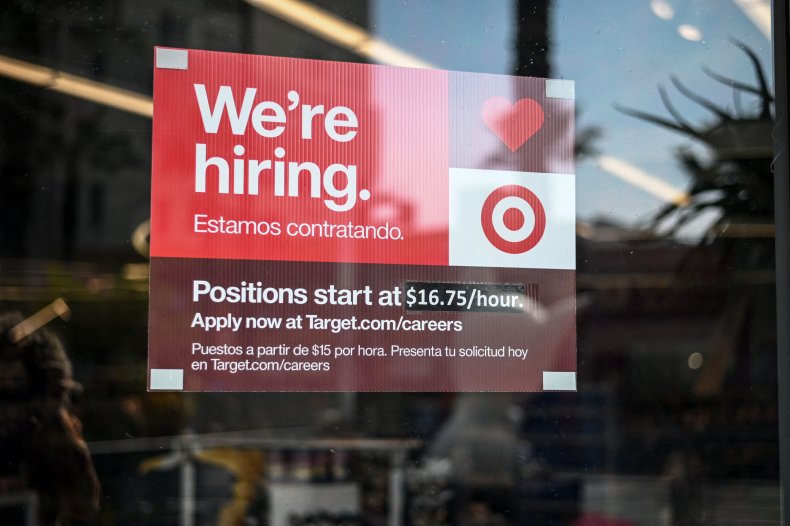 December's data also showed 356,000 people qualifying for unemployment insurance compared to 435,000 in November and 1 million a year ago.
"As we go forward this year, we'll continue taking action to get more folks back to work and support our businesses hit hardest by the pandemic," California Governor Gavin Newsom said in a statement.
Wisconsin follows the same trend as California and nationwide. In December, Wisconsin's unemployment rate hit a record low 2.8 percent, down from November's 3 percent.
Wisconsin's Department of Workforce Development reported the state added 5,300 jobs in the private sector and the number of residents unemployed reached a record low of 86,000.
"Folks, this is great news that everyone in our state should celebrate, and it's evidence of the resilience and innovation of Wisconsinites across our state," Wisconsin Governor Tony Evers said.
This record low comes after Republican lawmakers in Wisconsin introduced new legislation that would make it harder for residents to qualify for unemployment and Medicaid coverage. The new bills would require audits of work searches, limit the time people can receive unemployment benefits and deny Medicaid coverage to non-disabled, childless adults who turn down a job offer.
Lawmakers said the bills are aimed to motivate people to enter the workforce to help address the state's labor shortage.
The employment data referenced above is from December 2021, before the recent Omicron surge.