Golf
Hello gentle readers, and welcome to the SwitchArcade Round-Up for January 20th, 2022. In today's article, we've got a massive amount of new releases to check out. We've got summaries of all of them, from heaven to hell. We also have the lists of new and expiring sales, as we always do. That's about the lot of it, but it is indeed a lot. Let's get to business!
New Releases
RPGolf Legends ($29.99)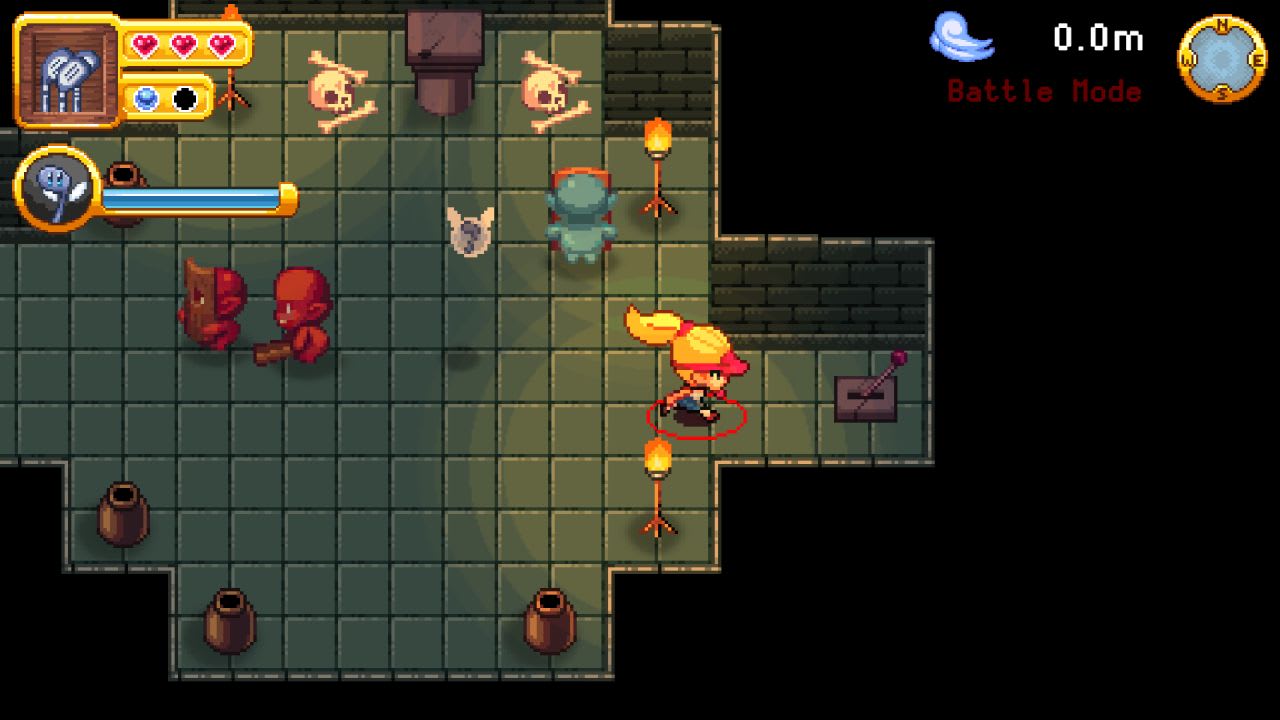 SwitchArcade Highlight!
Look, we all want to play Sports Story. But it's not here yet, and that means looking for other ways to scratch that golf adventure itch. Frankly, I'm as surprised as anyone that such a thing would come from the typically very conventional house that KEMCO built, but here we are. Developed by ArticNet, RPGolf Legends is the follow-up to RPGolf, a game some long-time readers of the site may remember. It blends action-RPG elements with a solid game of golf, and treats it all with the exact amount of tongue-in-cheek humor it deserves. I'll have a review of this one soon, but if you liked Golf Story you'll want to dig into this one.
Windjammers 2 ($19.99)
SwitchArcade Highlight!
Wow, it finally came out. Dotemu's been working on this sequel to the cult classic Windjammers for quite some time, and let me tell you: it shows. In spite of the fact that Dotemu had nothing to do with making the original game, this sequel feels like a perfectly faithful follow-up that expands on Windjammers in good ways while keeping what already worked properly intact. There are new characters to use, new stages to play, new moves to master, and more. Play against the computer or take on another player either locally or online. I'll have a full review of this one early next week for those who need more details. Windjammers fans probably don't need to wait for it, though.
Arcade Archives Hopping Mappy ($7.99)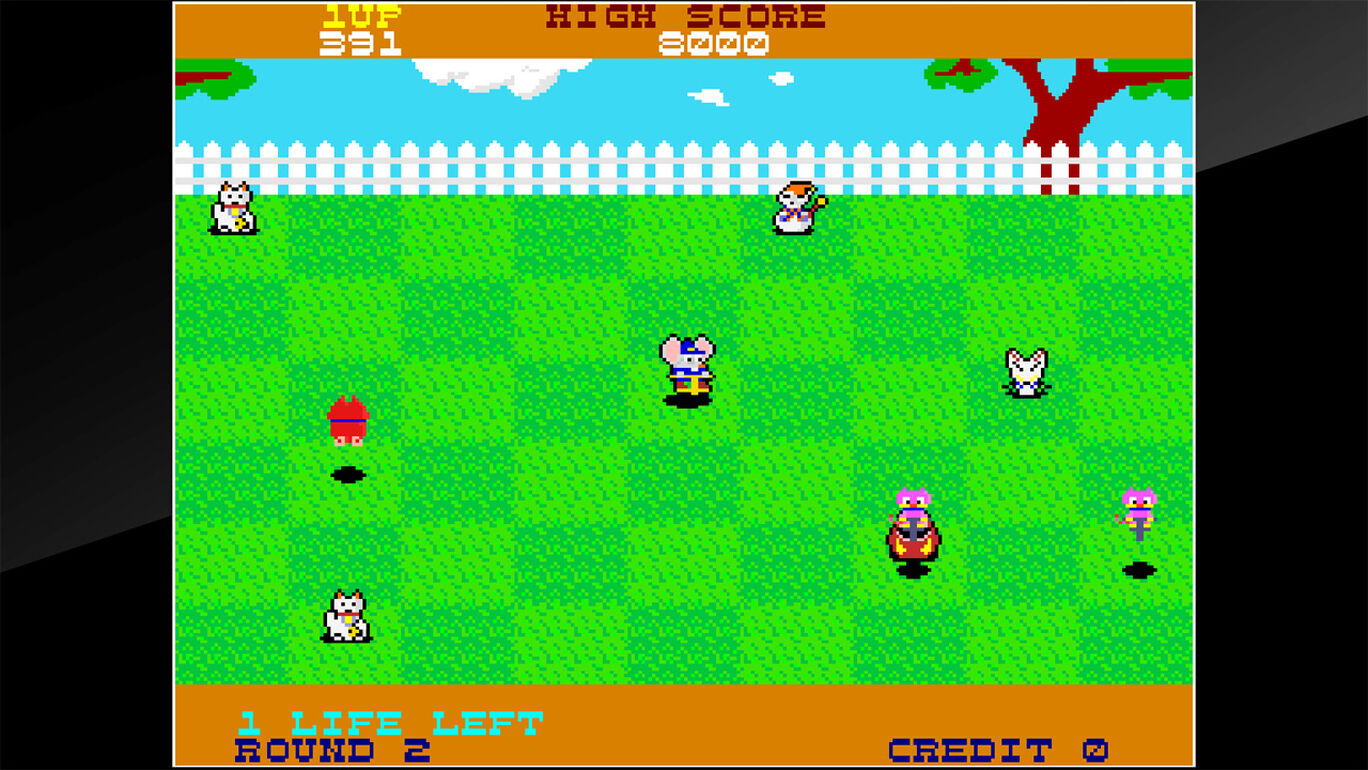 The rarely-seen 1986 arcade sequel to Mappy doesn't get brought up very often. Hopping Mappy has seen exceptionally few ports or rereleases of any sort, which may seem odd given how famous and popular the original game is. This game plays very differently from the first, however. Mappy rides a pogo stick and hops around a six-by-nine checkerboard, trying to collect all of the items while avoid the Goro and the Meowkies. I'd love to tell you this is a hidden gem or something, but it's really just sort of bland. Still, it's nice to see it available again. Hamster has done its usual fine work with it, to boot.
Demon Hunter: Ascendance ($14.99)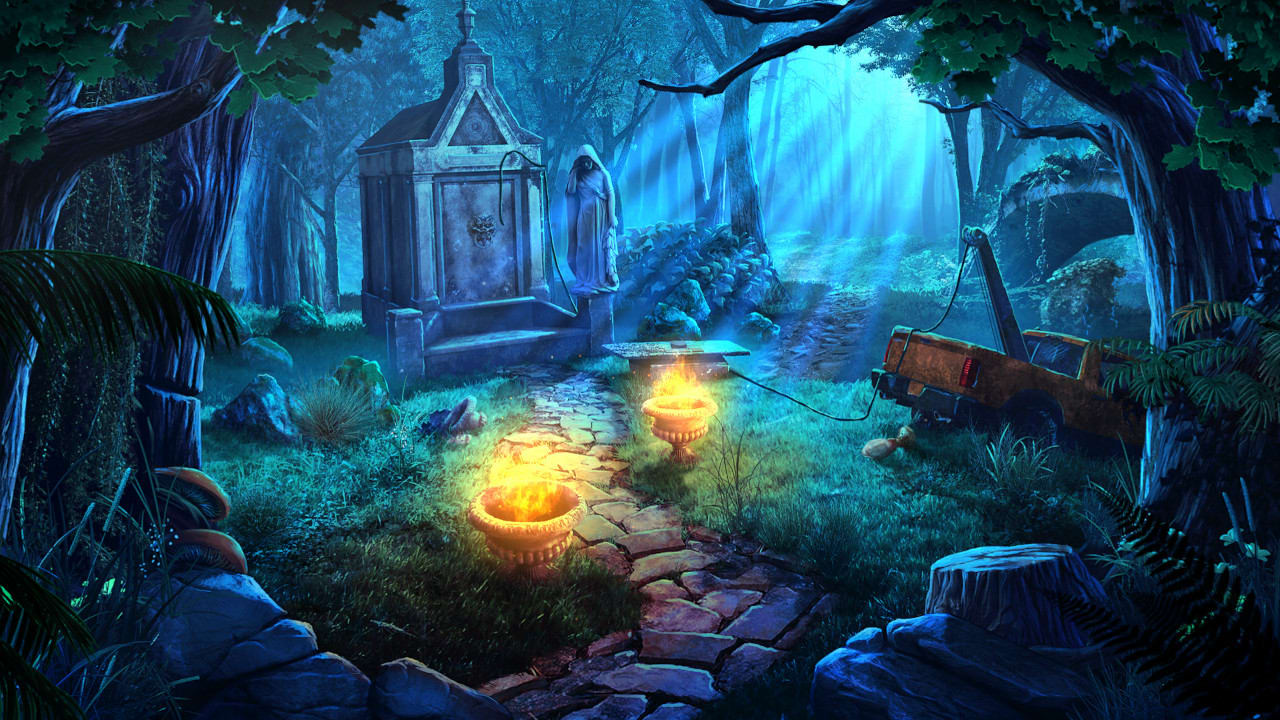 Artifex Mundi is back with another installment in its Demon Hunter series of hidden object adventures. Play as the titular hunter Hector Cole and embark on an investigation into a missing persons case with some mysterious circumstances. All other options have been tried, and all of them have failed. The curator of the museum where the person went missing only has one hope to keep this all from blowing up, and that is Cole's supernatural sense. Solve the puzzles, solve the crime, and you may just find a happy ending in all of this. Fairly standard for Artifex Mundi, so fans of its previous works will likely be satisfied.
Scrapnaut ($11.99)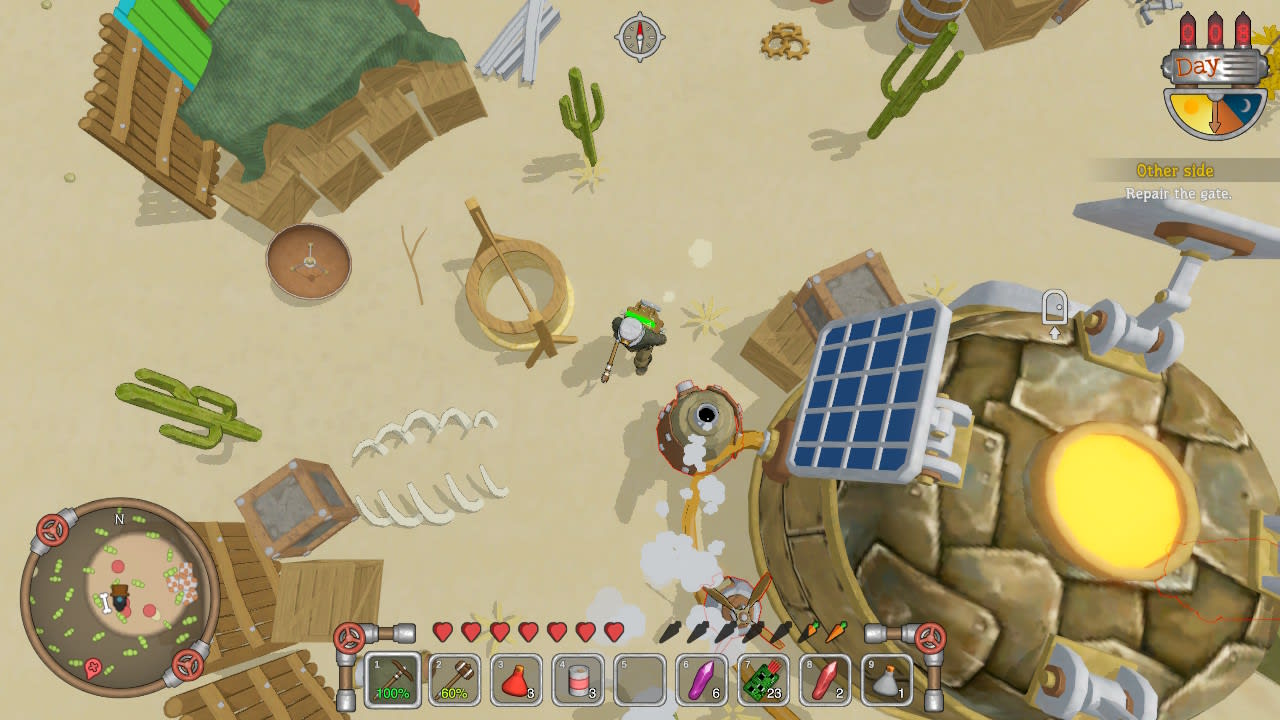 Here's a base-building survival game that supports up to four players in online multiplayer. Explore the various biomes of an alien world, gather resources, tend your farms, and so on. Not very substantial as these kinds of things go, and I think you'd be better served to look at things like Don't Starve or Crashlands before getting around to this. But you can have some fun with it, particularly if you have some buddies to play with.
Dragon Hills 2 ($17.00)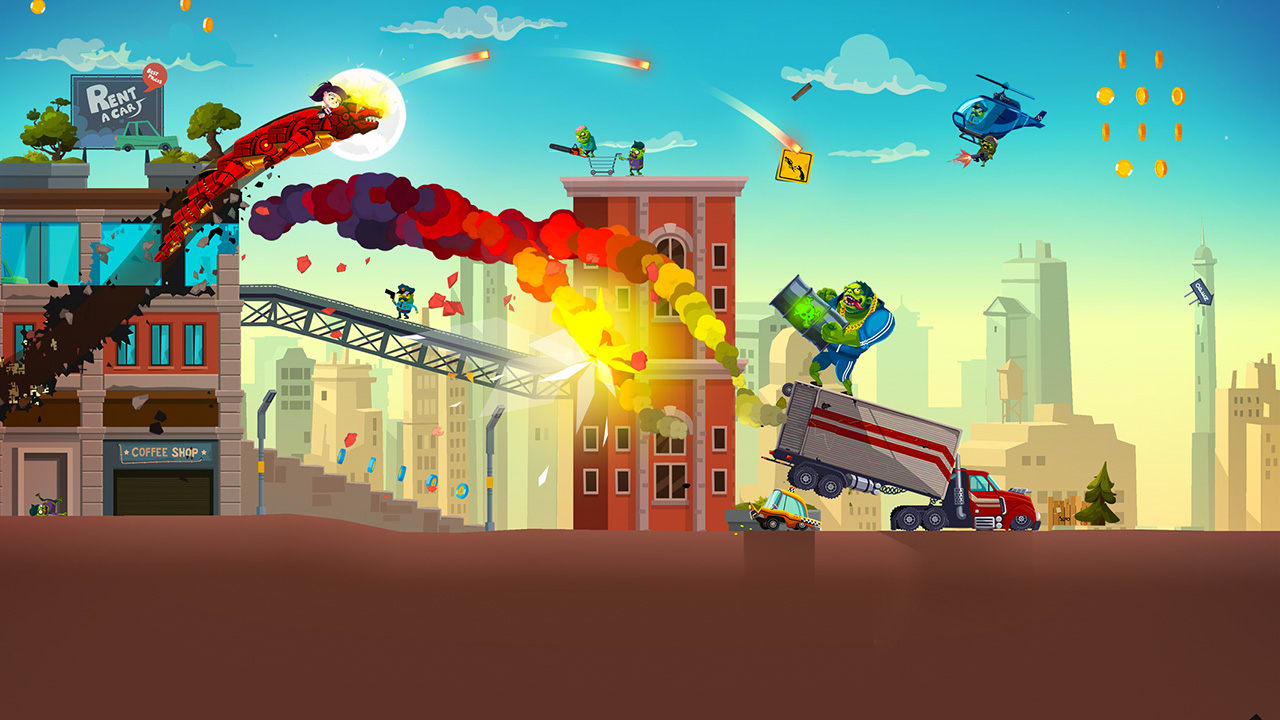 Rebel Twins brings another one of its rather enjoyable mobile titles to the Switch, but it's once again working from the position of costing more than five times as much as the original without much reason beyond "Switch Tax". As a princess tired of waiting to be rescued, you smash your way out of the tower you've been imprisoned in on the back of a dragon. Soar and blast your way through different places and times, upgrading your weapons and dragons as you go. It's a fun game, to be sure. Just as fun as it was on mobile. It just costs fourteen dollars more.
Blackwind ($24.99)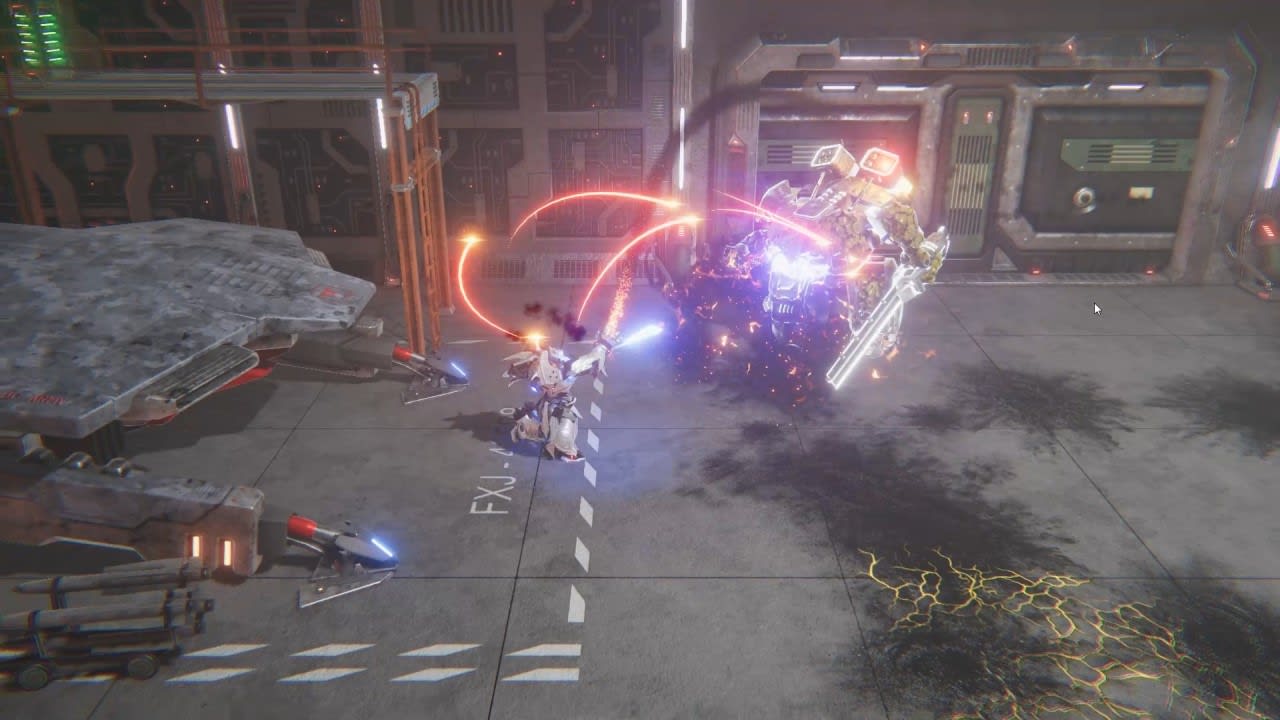 From Blowfish Studios and Drakkar Dev comes this hack-slash-shoot-em-up featuring a cool mechanized battle suit. After an attack from hostile forces leaves James Hawkins trapped in an experimental battle suit on an unknown world, he takes the fight to the enemy in an attempt to rescue his father and make it out alive. It's a competent action game with a rather intriguing story, and the gameplay gimmick of having a drone that can be used to explore, assist you in battle, or solve puzzles is neat. A second player can take control of the drone for some co-op fun, too. Pretty fun, albeit with plenty of rough edges.
Pixel Game Maker Series Thunder Striker ($11.99)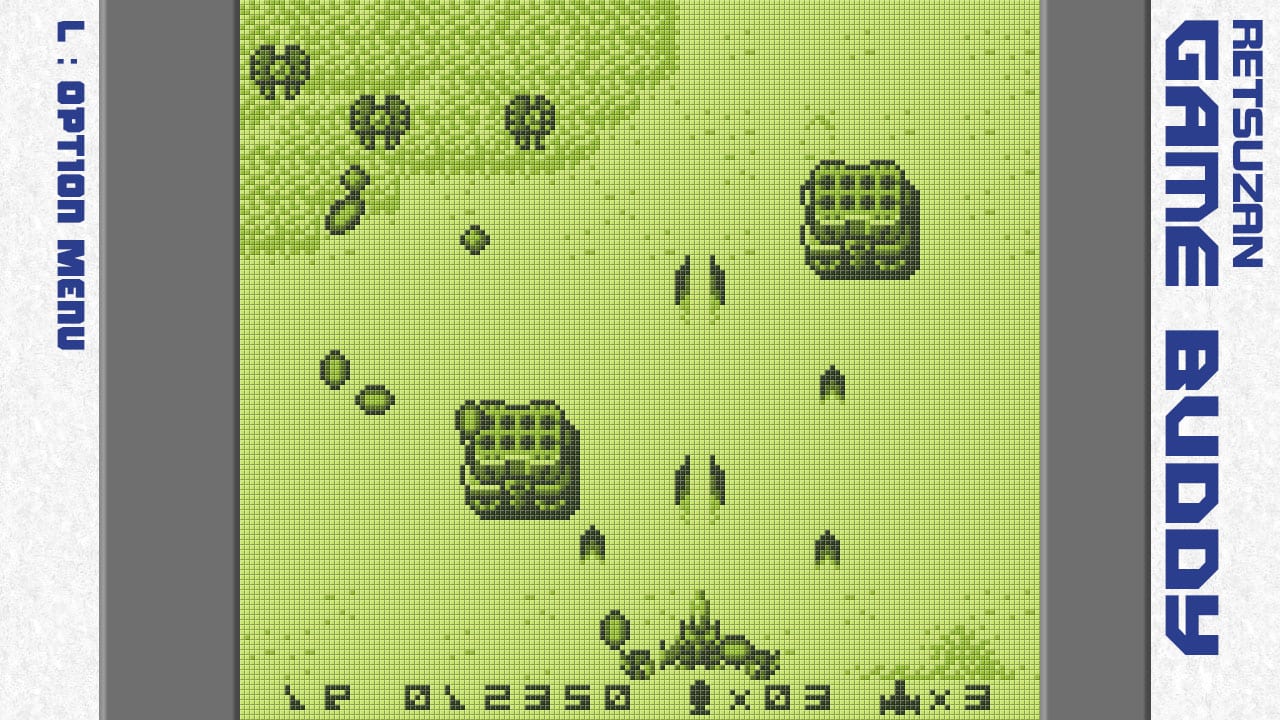 You know… I dig what this developer is doing. This is another in the line of games for the fictional Game Buddy console, and like the previous few games it puts a spin on an early Game Boy game. This time, the inspiration is Nintendo's Solar Striker. That game is a rather simple but enjoyable vertical shoot-em-up. Thunder Striker layers in a bit more complexity with its weapon systems and enemy designs, but it retains a certain purity that lends it a nostalgic charm. Cute. Keep 'em coming.
Pyramid Quest ($9.99)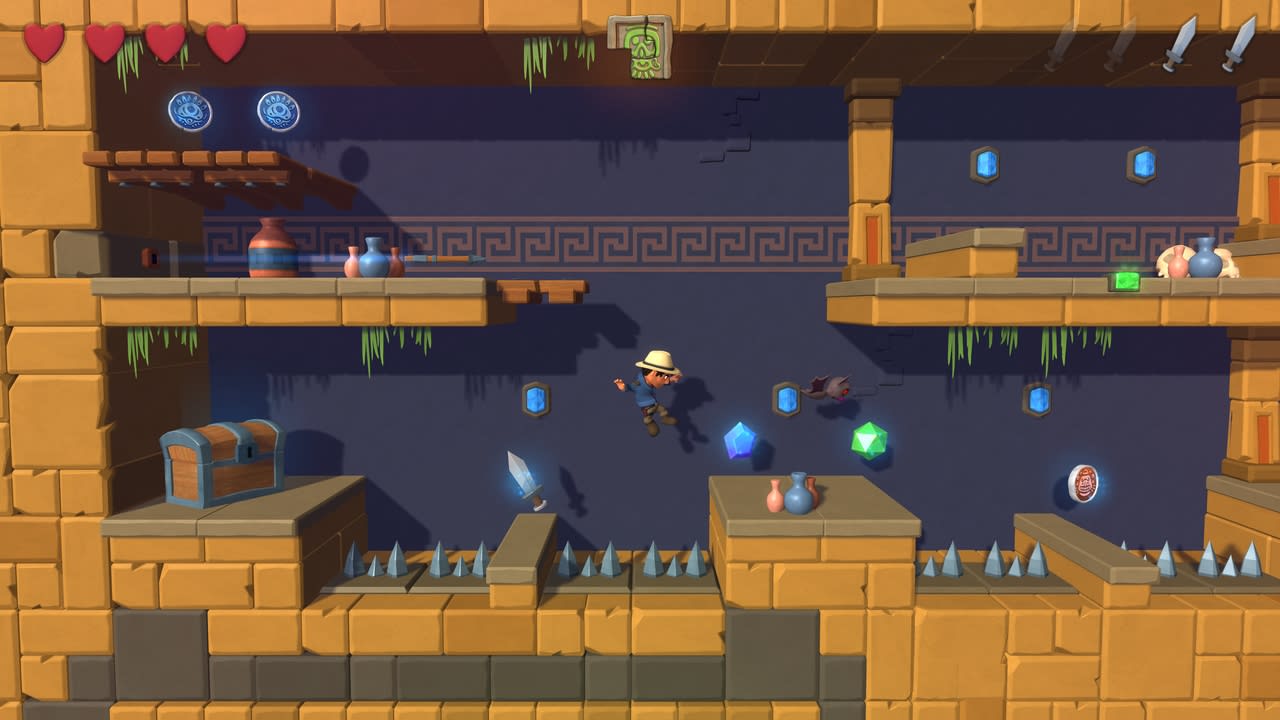 A platformer that seems to pay homage to titles like Spelunker or Montezuma's Revenge. You are a fellow with a hat exploring dangerous locations filled with deadly enemies and traps. Your goal on each stage is to find three parts of an artifact, which will open up the gates to the next location. You'll find plenty of treasure along the way, but also a whole bunch of ways to die horribly. This developer doesn't have a terribly impressive track record, but I can appreciate the effort if nothing else.
JankBrain ($4.99)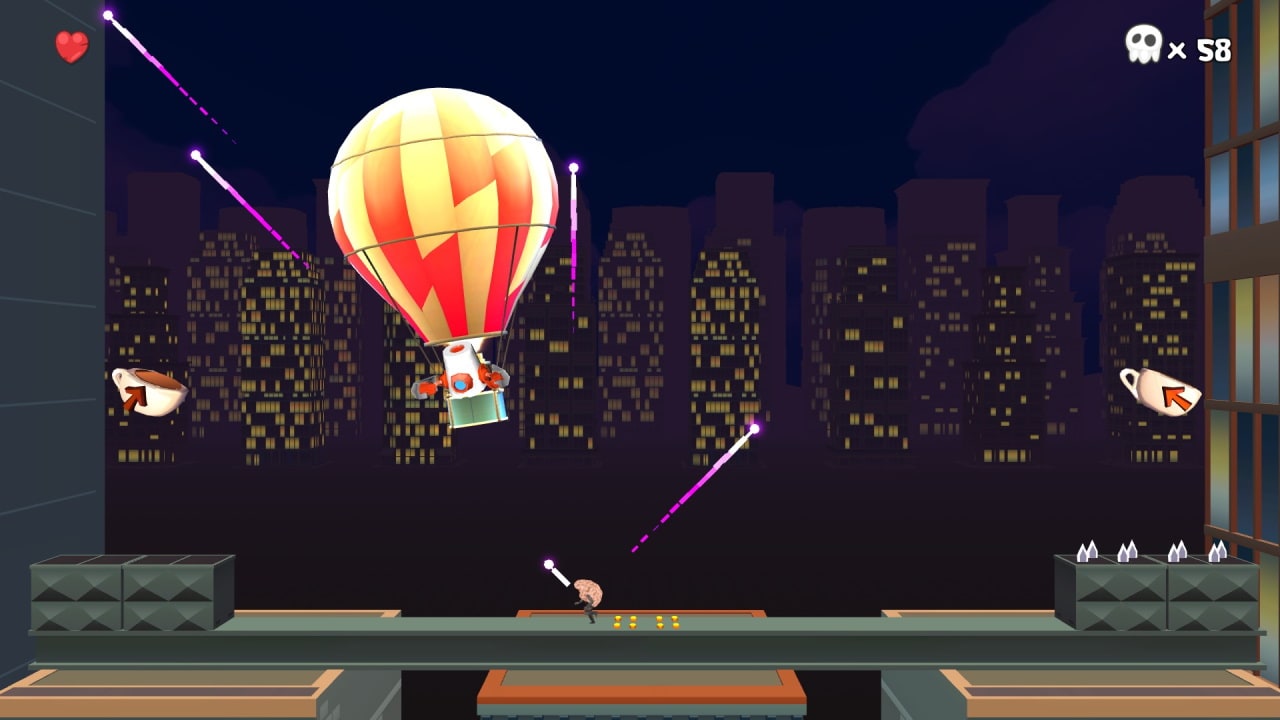 Some of these games are so weird. Anyway, this is a run-and-gun action game. You play as a brain with legs. Arms, too. You battle through fifty-five stages of action with a few gimmicks tossed in along the way. There are secret exits, and you can also try to earn speed run medals by clearing the levels as fast as possible. There are cinematics that explain the whole story in case you want to understand this title's wild premise.
Jewel Match Twilight Solitaire ($9.99)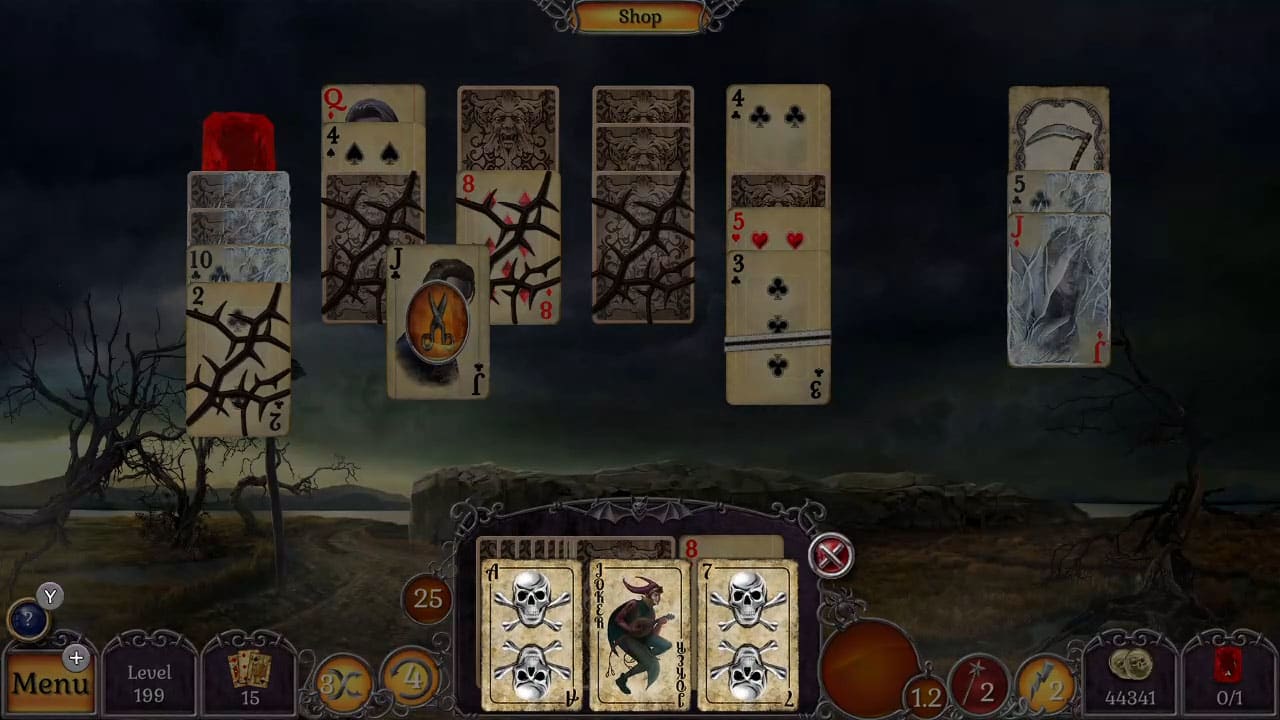 Yes, it's another one of those level-based solitaire games. You get more than two hundred levels to play through here, plus fifty unlockable mahjong solitaire stages for some reason. You'll be building up spooky castles as you go, opening up new power-ups to use during play. You can play this game for free on your mobile device, where the game sells a five-dollar IAP to completely unlock it. Feel free to give it a try there, and if you like what you see perhaps pick it up on Switch.
Jewel Match Solitaire: Winterscapes ($9.99)
Oh, we've got two of these today. Awkward. So on mobile this one goes by the name of Jewel Match Solitaire 3, and it is free with a five-dollar unlock IAP. You have to rebuild five winter locations while playing through two hundred stages of solitaire. No mahjong solitaire in this one, but you do get twelve unlockable solitaire variants to enjoy. I suppose my advice here is the same as it was for the last one. Give it a try on your mobile device, and if you enjoy it consider picking it up on Switch. Why the publisher would drop two very similar games on a single day is something I can't completely fathom, but that's how it is.
Animal Revolt Battle Simulator ($14.99)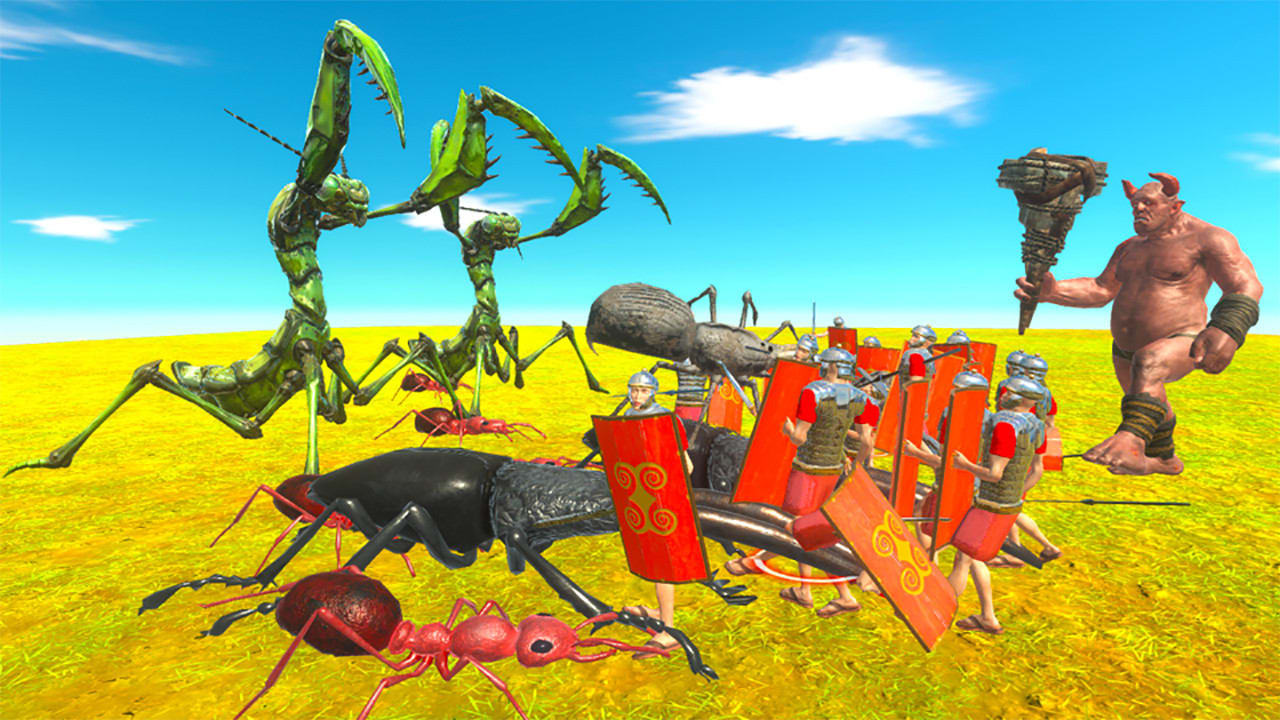 This really doesn't look like something that should be priced at fifteen bucks, if you ask me. Toss a bunch of assets that don't look like they belong together at all into battles and see how things shake out. You can create custom monsters by attaching bits to them and take them into the fight. Unfortunately this one is single-player only, with a campaign to make your way through by fielding the best monsters for each occasion. Touch controls are required, so this one is handheld mode only.
Make the Burger ($3.99)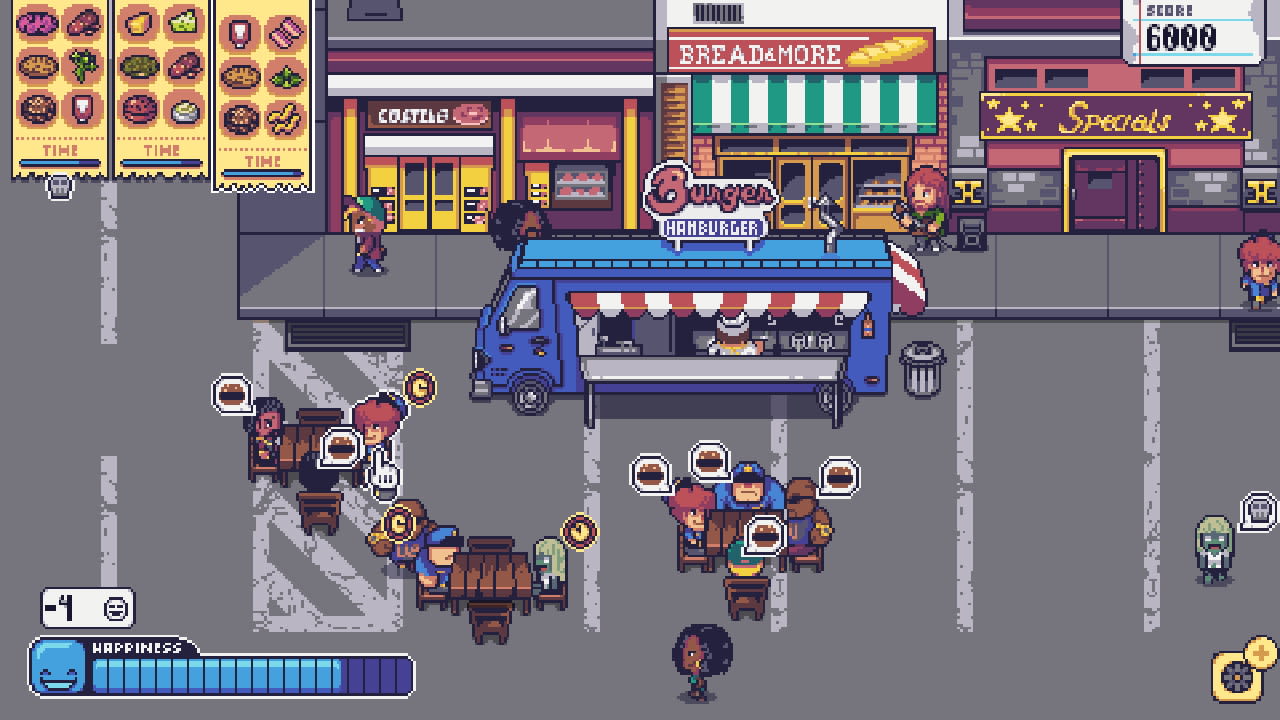 Years of covering every single game that releases on Switch had me expecting the worst from this one at first glance. I figured it would be some kind of cheap BurgerTime knock-off or something. Instead, it's a rather orthodox food preparation/time management game with an interesting visual style. Some nice pixel art helps it stand out a bit from the crowd. One thing it does differently in terms of gameplay is that it doesn't allow you to check orders while you're preparing them. You have to memorize them, which makes this a rather tough game once it starts to heat up.
I Love Finding Pups! – Collector's Edition ($9.99)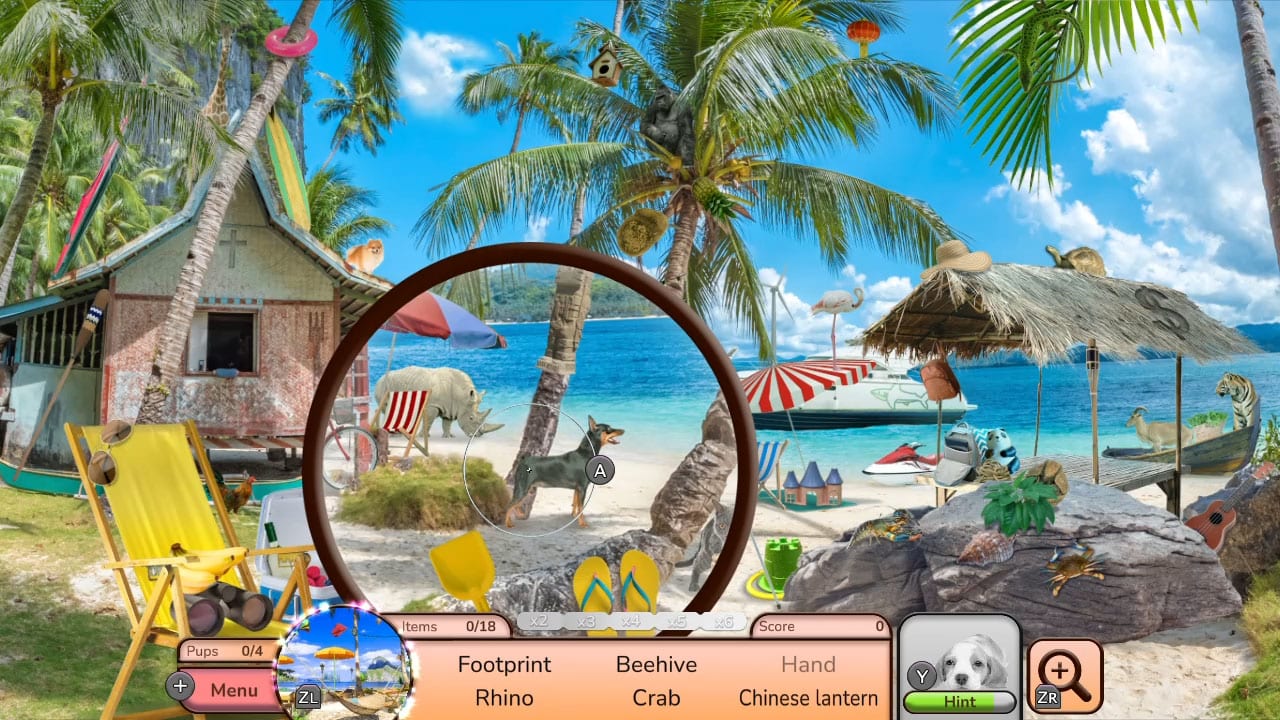 There is no regular edition. Every single copy is a collector's edition. I know Ocean Media just does this to help catch some eyes, but it vexes me. At any rate, this is the dog-themed counterpart to I Love Finding Cats! – Collector's Edition. It's a hidden object game where you need to find all of the things on your list in each scene. Many of those things will be dogs. Many of them will not be dogs. There are six different locations, twelve minigames, and lots of weird things to spot. Not my kind of thing, but it may be yours.
Trivia for Dummies ($9.99)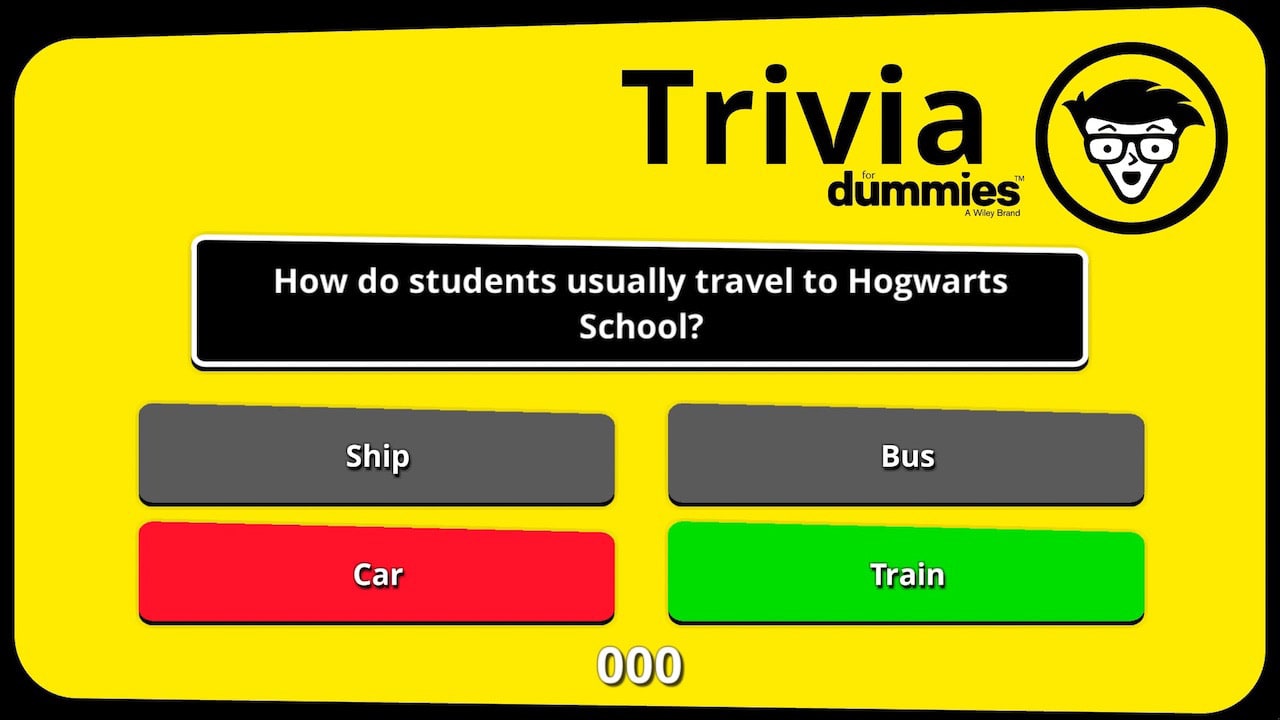 Gee, that's a blast from the past. I remember when two-thirds of the book section of my local Zellers (it's a Canadian thing, like Walmart but deader) was filled with "_____ for Dummies" books. I've been living in Japan for a long time now, but even before I left my home country I got the impression this series had fallen off heavily. But I guess it still exists, and now it has a trivia game. And aw heck, it's Sabec! Do you see what your Calculator and Popeye purchases have wrought? Anyway, this doesn't teach you about trivia. It's just a local two-player trivia game with around 6,500 questions in seven categories. I've seen both better and worse games of this sort on the eShop. Do what you will.
Nature ($2.99)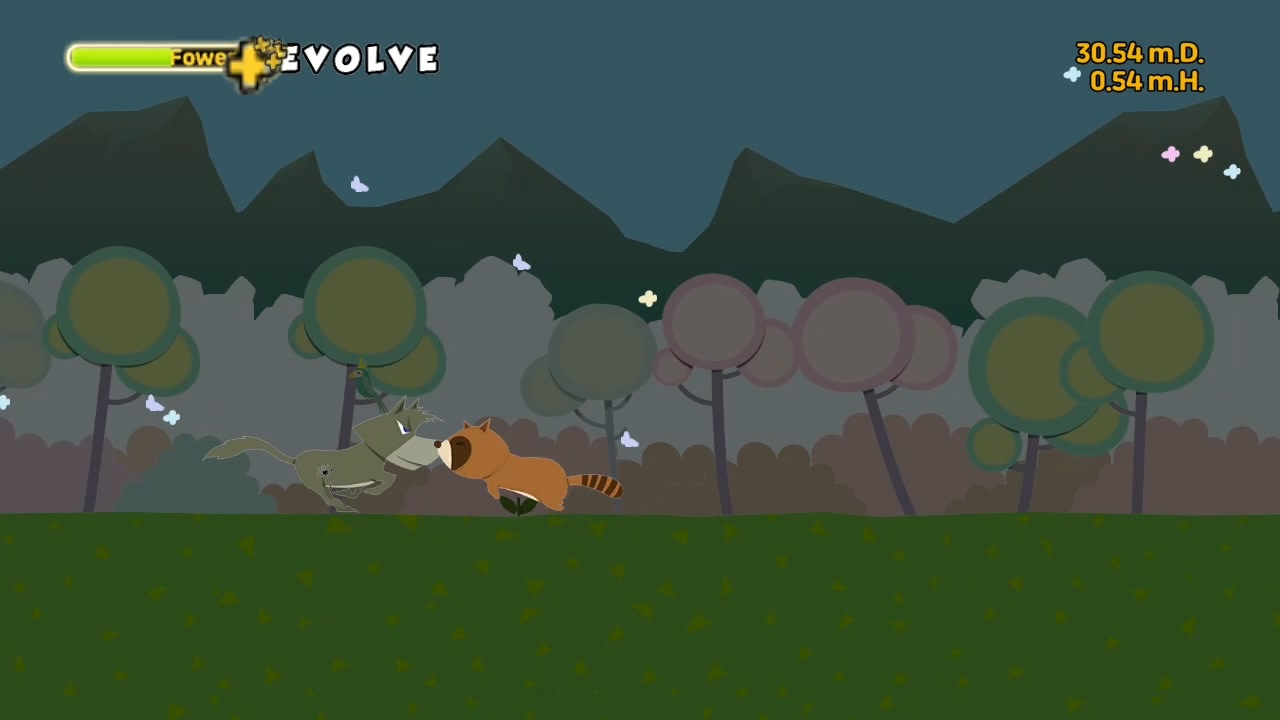 A rather simple and chill game where you play as a dandelion seed and need to float across the landscape. Go as high or low as you like, collect pick-ups, and interact with nature in various ways. Kind of like the dollar-store version of Flower.
Alien Destroyer ($0.99)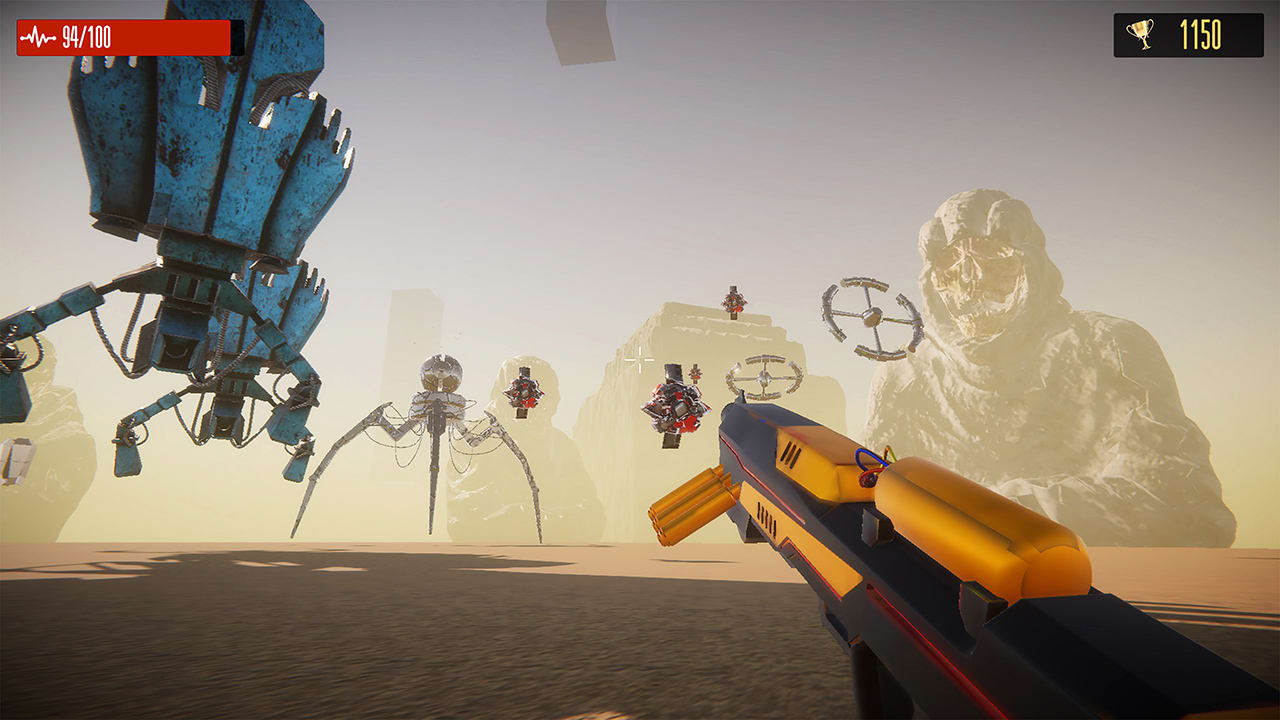 Sigh. While I can't find an exact template that this game might be based on, it sure comes off like a template flip. It's a basic shooting gallery where you have to blast alien robots for as long as you can. Even if you don't care about paying a single dollar, it's not really worth anyone's time. Enjoy a tasty Snickers bar instead.
Road Bustle ($0.99)
Oh, I see what's happening here. We've got another one of these publishers. Benjamin Kistler, Pix Arts, Piotr Skalski, and Gametry, watch out. There's a new sheriff of sh…ovelware in town, and its name is RandomSpin-Games. This one is a knock-off of Frogger. You need to cross a busy road to deliver a package. Though perhaps it's better to say it's a knock-off of Crossy Road, because the world itself is infinite and you just keep going until you get splattered. Maybe a delicious Milky Way bar to chase that Snickers bar?
Sales
(North American eShop, US Prices)
Wow, I can almost guarantee that list is a lot bigger by the time you're reading this. Well, we'll catch up tomorrow. For now… how about that Ghosts 'n Goblins Resurrection, eh? Not much in the outbox either, unless you're into hidden object adventures. If you are? Enjoy those savings.
Select New Games on Sale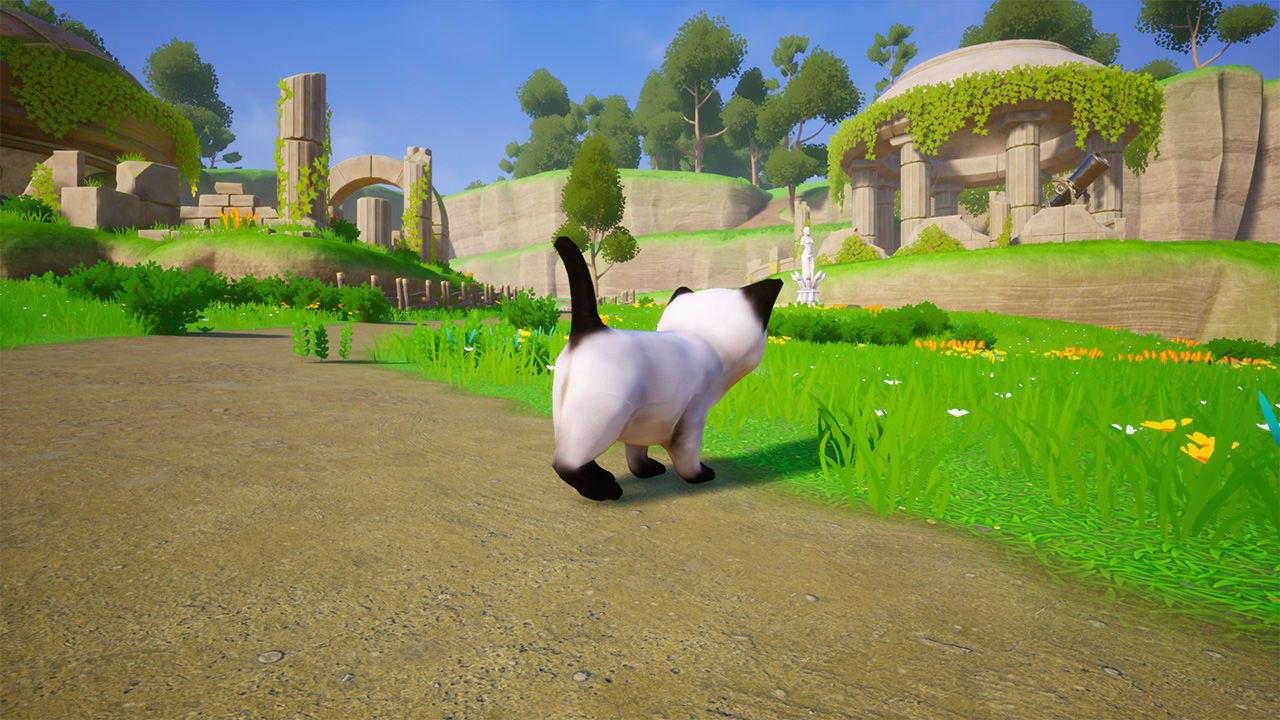 Cat Go! Ultimate Challenge ($3.99 from $4.99 until 1/24)

Urban Flow Extended Edition ($1.99 from $16.99 until 1/26)

Sound Waves ($1.99 from $4.98 until 2/7)

Football Battle ($2.39 from $2.99 until 2/8)

Ghosts 'n Goblins Resurrection ($19.79 from $29.99 until 2/8)

Shieldwall Chronicles ($3.49 from $7.99 until 2/9)

A Day Without Me ($2.49 from $5.99 until 2/9)
Sales Ending Tomorrow, Friday, January 21st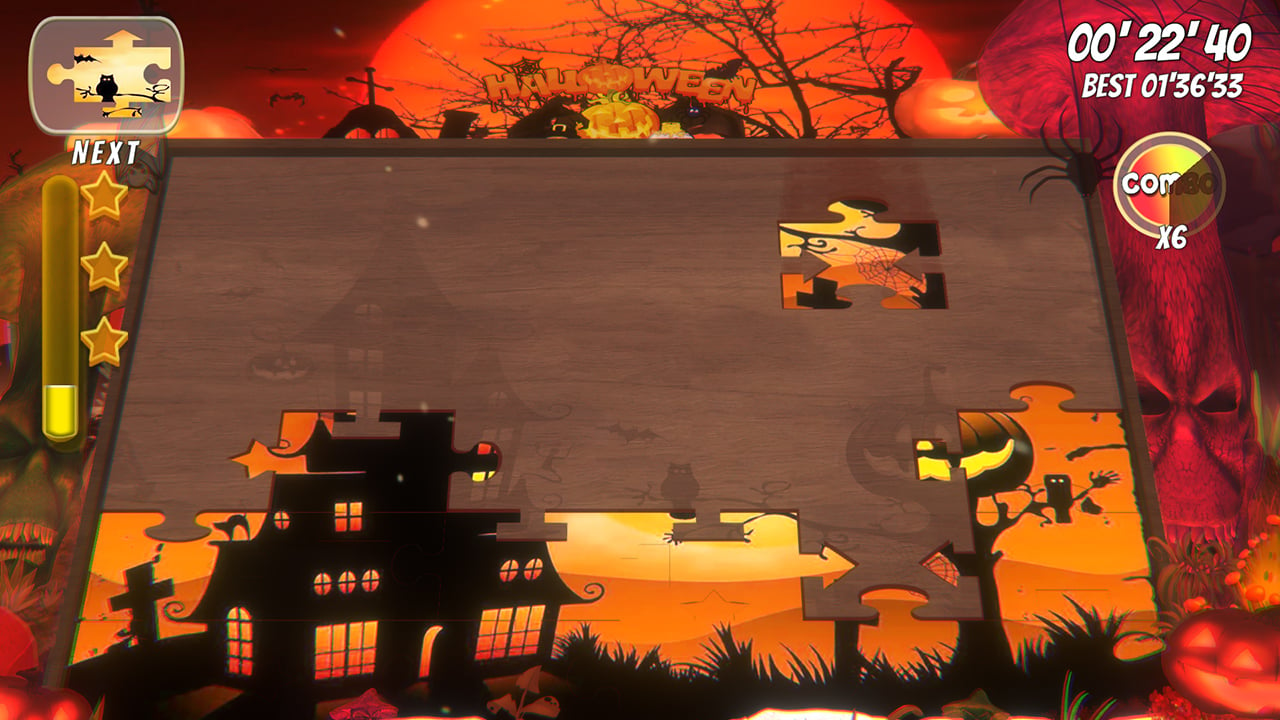 #Halloween, Puzzles Dream ($1.99 from $5.99 until 1/21)

1912 Titanic Mystery ($1.99 from $9.99 until 1/21)

AAA Clock ($1.99 from $9.99 until 1/21)

Art Sqool ($1.99 from $12.99 until 1/21)

Ball Attraction ($3.99 from $7.99 until 1/21)

Brawl Chess DE ($1.99 from $11.99 until 1/21)

Canceled! Super Puzzles Dream ($1.99 from $5.99 until 1/21)

Caveman Tales ($1.99 from $9.99 until 1/21)

Classic Pool ($1.99 from $7.99 until 1/21)

Comic Coloring Book Paint ($1.99 from $9.99 until 1/21)

Eufloria HD ($5.99 from $9.99 until 1/21)

Faircroft's Antiques: ToT CE ($1.99 from $9.99 until 1/21)

Family Vacation 2: Road Trip ($2.99 from $9.99 until 1/21)

Family Vacation: California ($2.99 from $9.99 until 1/21)

Fate of the Pharaoh ($2.99 from $9.99 until 1/21)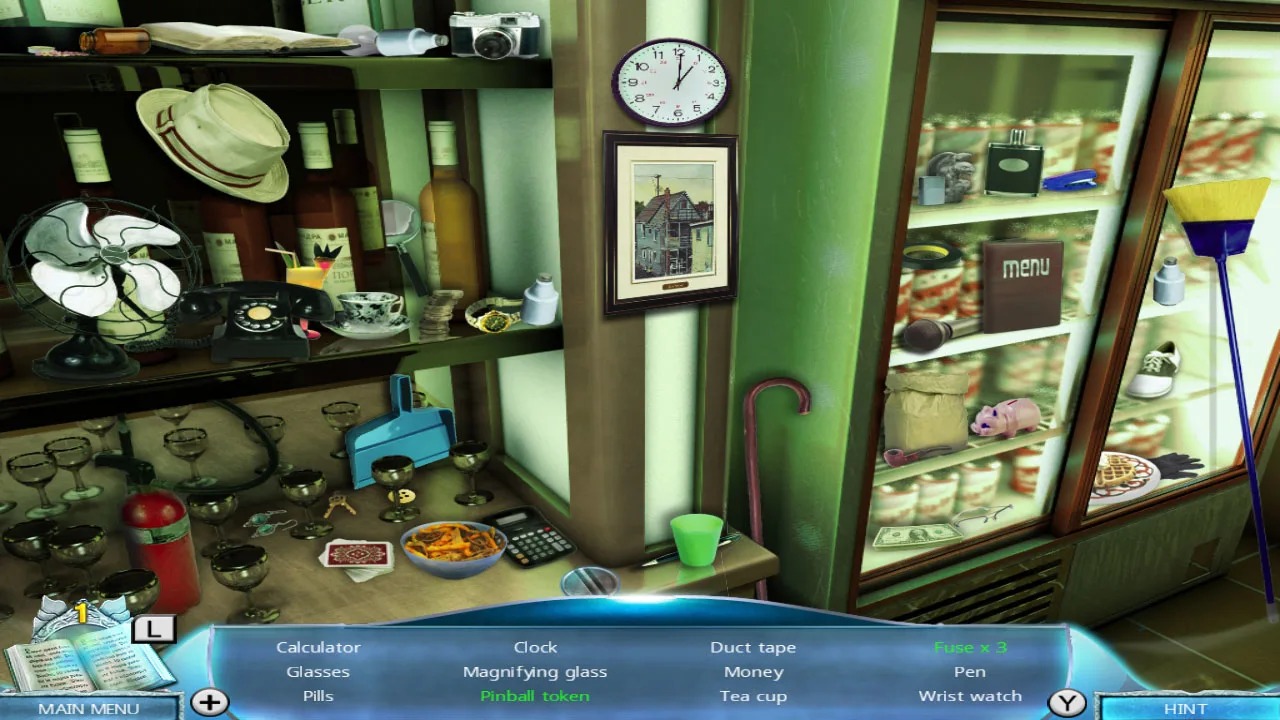 Ghost Elisa Cameron ($1.99 from $9.99 until 1/21)

Hair Mower 3D ($2.99 from $5.99 until 1/21)

Jungle Z ($6.49 from $12.99 until 1/21)

Kaptain Brawe: Brawe New World ($1.99 from $9.99 until 1/21)

Kingdom Tales ($1.99 from $9.99 until 1/21)

Kingdom Tales 2 ($1.99 from $9.99 until 1/21)

Lost Horizon ($1.99 from $14.99 until 1/21)

Lost Horizon 2 ($1.99 from $14.99 until 1/21)

Mary Kay Andrews: The Fixer Upper ($5.99 from $9.99 until 1/21)

Myths of Orion: LftN ($1.99 from $9.99 until 1/21)

Pirates: All Aboard! ($1.99 from $5.99 until 1/21)

PixARK ($9.99 from $39.99 until 1/21)

Rolling Sky ($5.49 from $10.99 until 1/21)

Rolling Sky 2 ($6.49 from $12.99 until 1/21)

Secret Files 2: Puritas Cordis ($1.99 from $14.99 until 1/21)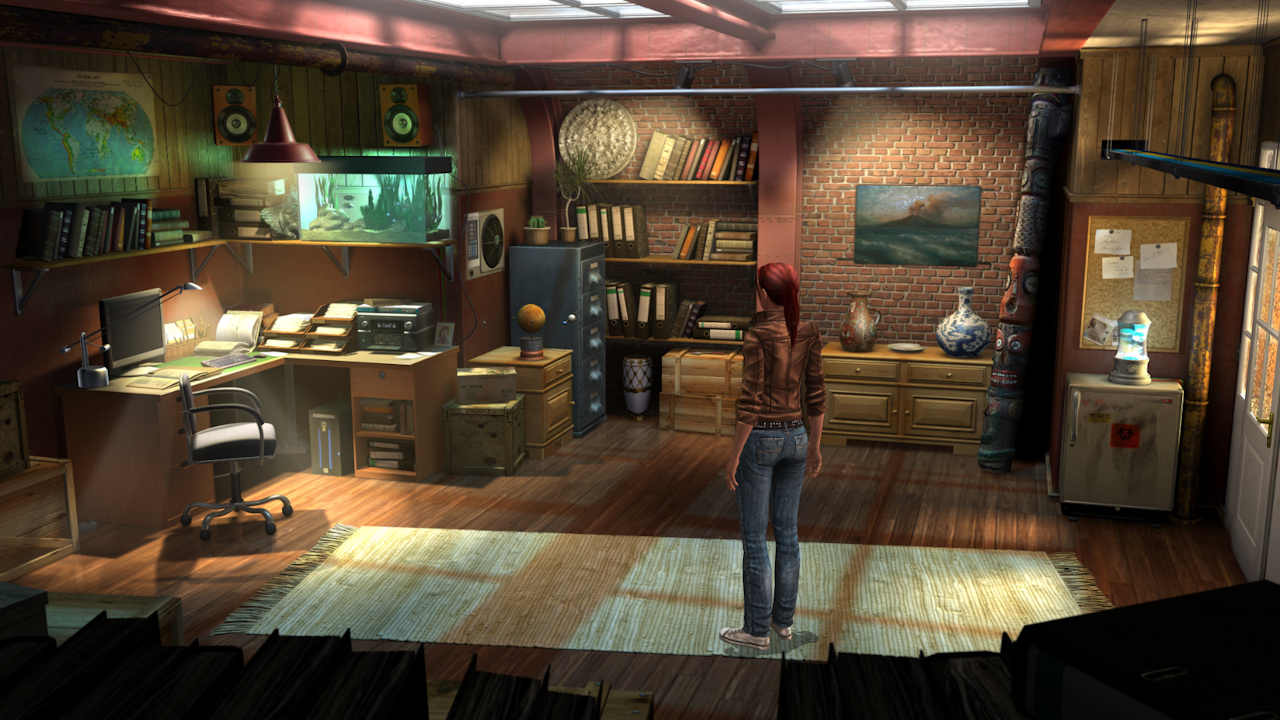 Secret Files 3 ($1.99 from $14.99 until 1/21)

Secret Files Sam Peters ($1.99 from $6.99 until 1/21)

Secret Files: Tunguska ($1.99 from $14.99 until 1/21)

Snowball Collections Bubble ($1.99 from $5.99 until 1/21)

Sports & Wild Pinball ($8.99 from $14.99 until 1/21)

Super Crush KO ($3.70 from $14.99 until 1/21)

Swallow Up ($3.99 from $7.99 until 1/21)

Tales from the Dragon Mountain ($1.99 from $9.99 until 1/21)

Tales from the Dragon Mountain 2 ($1.99 from $9.99 until 1/21)

The Last Days ($1.99 from $9.99 until 1/21)

The Man With The Ivory Cane ($1.99 from $9.99 until 1/21)

Where Angels Cry ($1.99 from $9.99 until 1/21)

Where Angels Cry: TotF CE ($1.99 from $9.99 until 1/21)

Zotrix Starglider ($1.99 from $9.99 until 1/21)
That's all for today, friends. We'll be back tomorrow with summaries of the rest of the new releases for the week. Games like The Company Man, Kinduo, Dungeons of Shalnor, and more will be featured, along with a ton of new sales. Probably. Just guessing on that last bit. I hope you all have a thrilling Thursday, and as always, thanks for reading!