Economy
Navigation for News Categories
A falling New Zealand dollar may bring more costs than benefits to the economy.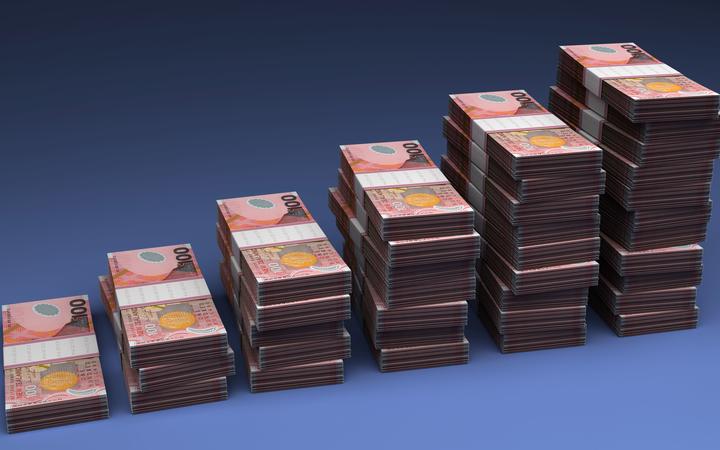 Photo: 123RF
The currency has fallen more than 8 percent over the past three months against the US dollar, and has been settling around a 15-month low at 65.3 US cents.
The Reserve Bank's preferred currency measure, the trade weighted index – a basket of currencies of our 17 major trading partners – is around an 18-month low.
While that bolsters earnings for exporters, it pushes up prices for businesses and consumers for imported goods, and raises debt servicing costs.
BNZ senior markets strategist Jason Wong said the kiwi was a spectator to bigger global forces, even though interest rate rises from the Reserve Bank would support a stronger currency, as would strong dairy prices.
"What's been happening is that the expectations of the US Fed raising interest rates has been a much more dominant force on New Zealand dollar, so what our Reserve Bank has been doing has actually been pretty irrelevant to the path of the New Zealand dollar."
Even a boost in interest rates was unlikely to drive up the kiwi, as the US Federal Reserve and other central banks were set to do the same.
Wong said there would need to be a much brighter global economic outlook to see a significant movement in the kiwi.
"The time for the kiwi to shine was last year when global growth was rising, commodity prices were rising, our Reserve Bank was ahead of the curve and raising rates," he said.
"Miracles can happen and the kiwi could lift, but I think the key really would require the US dollar sentiment to reverse course."
While inflation was a negative for the economy, the weak New Zealand dollar was a positive for exporters.
"Exporters must be making a lot of money at the moment. We have the combination of very high commodity prices, the likes of dairy prices and meat prices, kiwifruit prices, they're all very high at world price terms.
"That combination is is pretty good for export earnings."
However, he said the weak currency was not a positive for importers and would lead to higher consumer prices.
"So net net, a weakening New Zealand dollar isn't actually a very good sign for New Zealand economy."